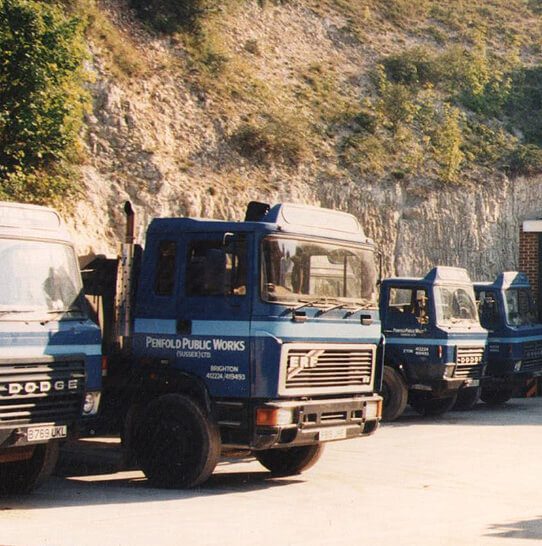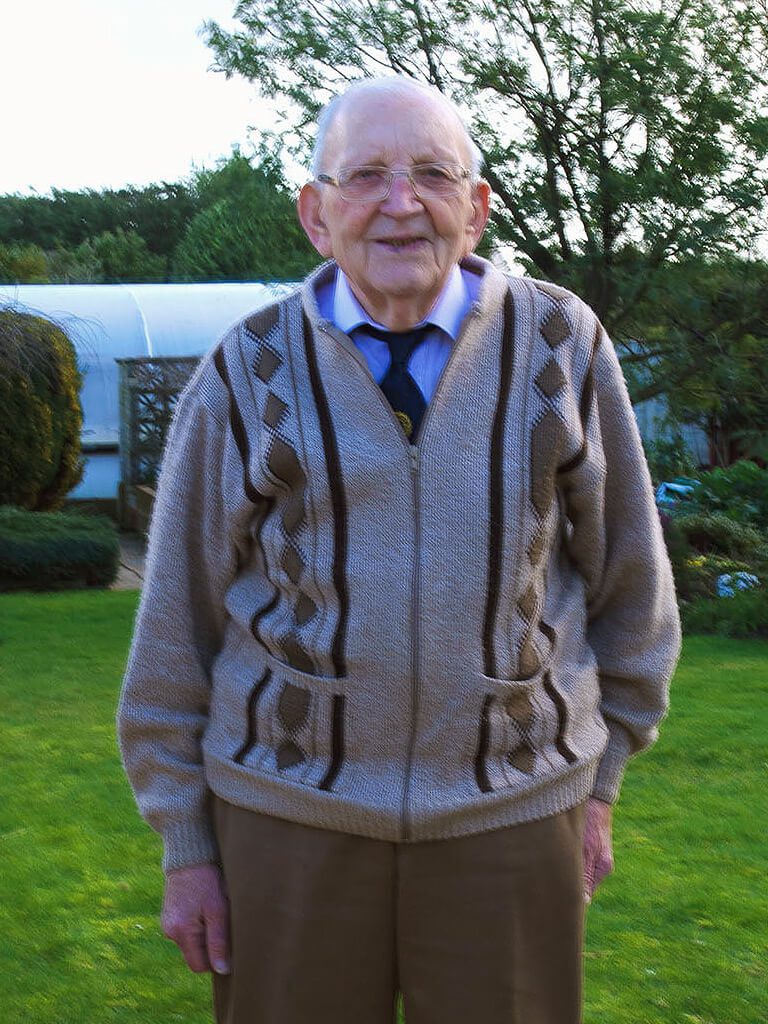 John Penfold
The original John Penfold (Senior), my grandfather, was born in Croydon in 1886. He was not an educated man, and moved to Fishersgate with his mother and brother Mick. He made a living as a hawker and dealer whilst his mother and brother ran a greengrocers in Leyland Road, Fishersgate. Read his story below…..
.
The start of the Haulage Business
My grandfather met and married Caroline Gun from Brighton, their first child John was born in 1904 and Edward (called Mick) the following year – Mick was my father. During the Great War 1914 – 18, my grandfather served with the Somerset Light Infantry. By the time he returned home after the war, his two sons were working lads.
My grandfather bought a horse and tipping cart and this was to be the start of the haulage business, which by now was called J. Penfold & Sons. He then acquired a small holding and began keeping pigs. This was followed by horse dealing and scrap metal dealing. My father married Dorothy in 1924 and I was their first born on the 11th October 1924. I was followed by two sisters and a brother.
Tragedy struck soon after, when both my parents were taken early by TB. My father was just 23 years of age and my mother 25. It was my father's wish that I be raised by my grandparents alongside their children of two daughters and two sons, with the youngest being Alf at 8 years of age. Initially I had to share Alf's bed but in truth we shared our lives and worked together as a family until war broke out in 1939. After the war, Alf took over the running of the scrap metal business and I concentrated on the general haulage and the log businesses.
In 1956 I became aware that Flynn dry cleaners needed cottages demolishing in Chapel Road, Fishersgate. I won the contract and successfully completed the works. This was the catalyst for further contracts in construction, road works, haulage and plant hire.
In 1970 the founder of the business, my grandfather died. I had worked for my grandfather from a child to his death but despite this he decided to leave me nothing in his will. This was a bitter pill to take considering the years of hard graft I had contributed to the business. The remaining siblings received their share of his estate under his Will.
In 1972 a new tax system was introduced that effectively deducted 25% tax from sub-contractors and so to sidestep this a new company, Penfold Public Works (Sussex) Ltd, was formed. The shareholding was Jim Penfold 10%, Alf Penfold 30%. Michael Penfold (Alf's son) 30% and myself 30%.
My uncle Jim lent me the cash for my stake which was later repaid. I developed and increased the haulage, demolition, road construction, plant hire, building works and later licenced asbestos removal works whilst Alf and Michael concentrated on the scrap metal side of the business. The new company had no real finances but with hard work from the people I employed we grew from strength to strength.
In 1976 (just 4 years later) Jim died. His 10% stake in the new company was worth more in four years than the previous fifty working for his father. The company continued to prosper but in 1986 Alf decided to retire at which point the scrap business ceased trading. I continued to work until my retirement in 1989 but remained as an unpaid Chairman for a further three years.
 John Penfold