The South East's leading muck away, landfill restoration and earthworks contractor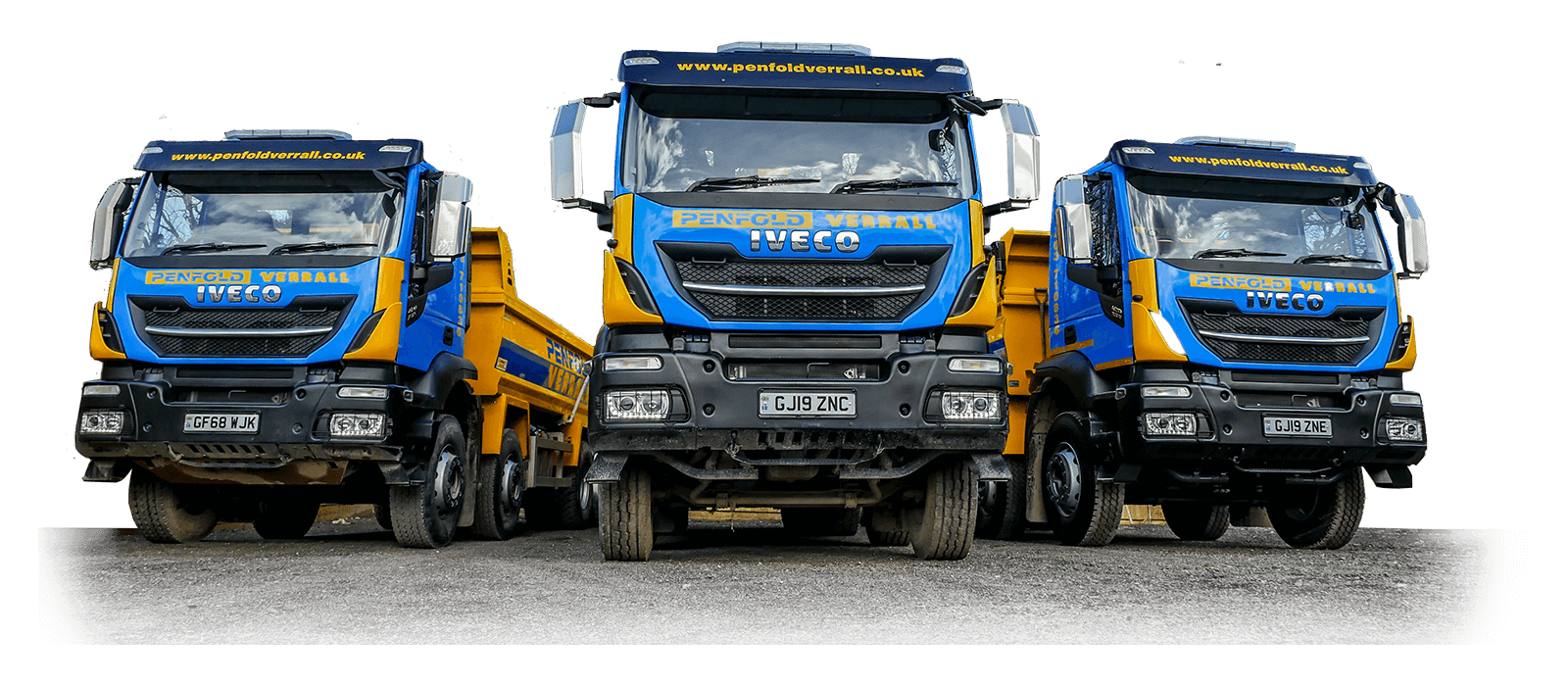 Whatever the size of the contract, our fleet of 8-wheel grab trucks are available for hire with our sister company HGS Southern who operate from the same yard and the same office.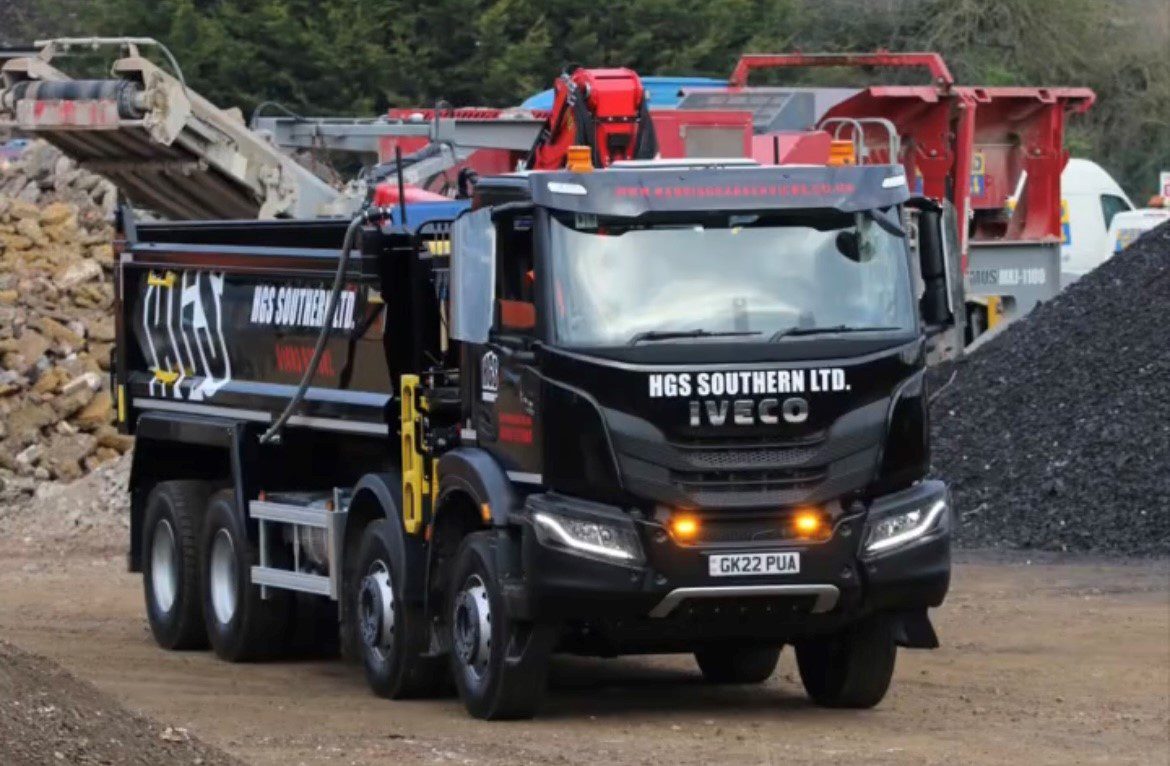 We specialise in Earthworks
Our large fleet of plant and experienced operatives allows us to offer an unrivalled earthmoving service.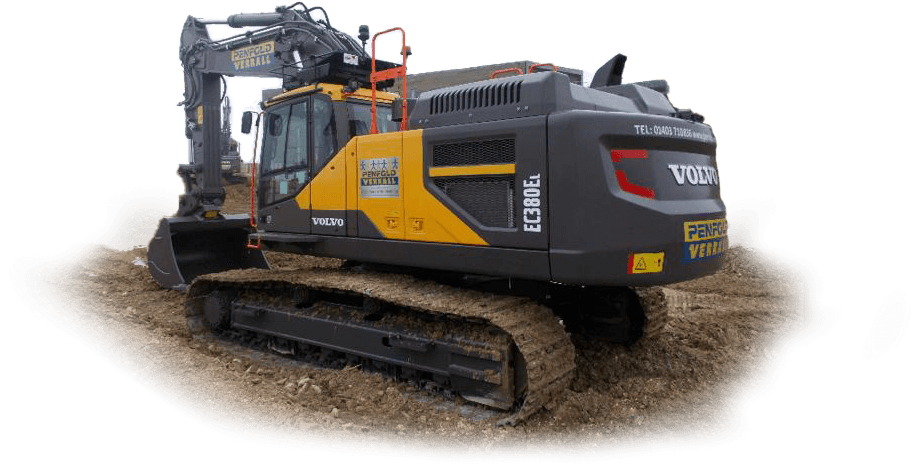 Large fleet of tippers
We operate a large fleet of steel-bodied 8-wheel tippers making us one of the largest muck away contractors in the South East. Our modern fleet of trucks are always ready to tackle the largest contracts.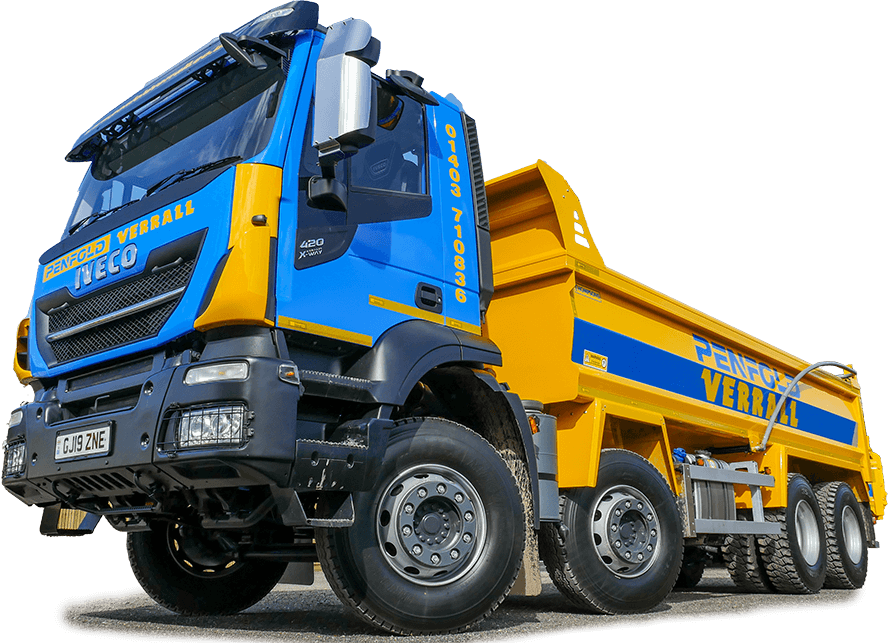 Road Sweeper Hire
To support the muck away operations, keeping customer sites and our multiple tip facilities clean & tidy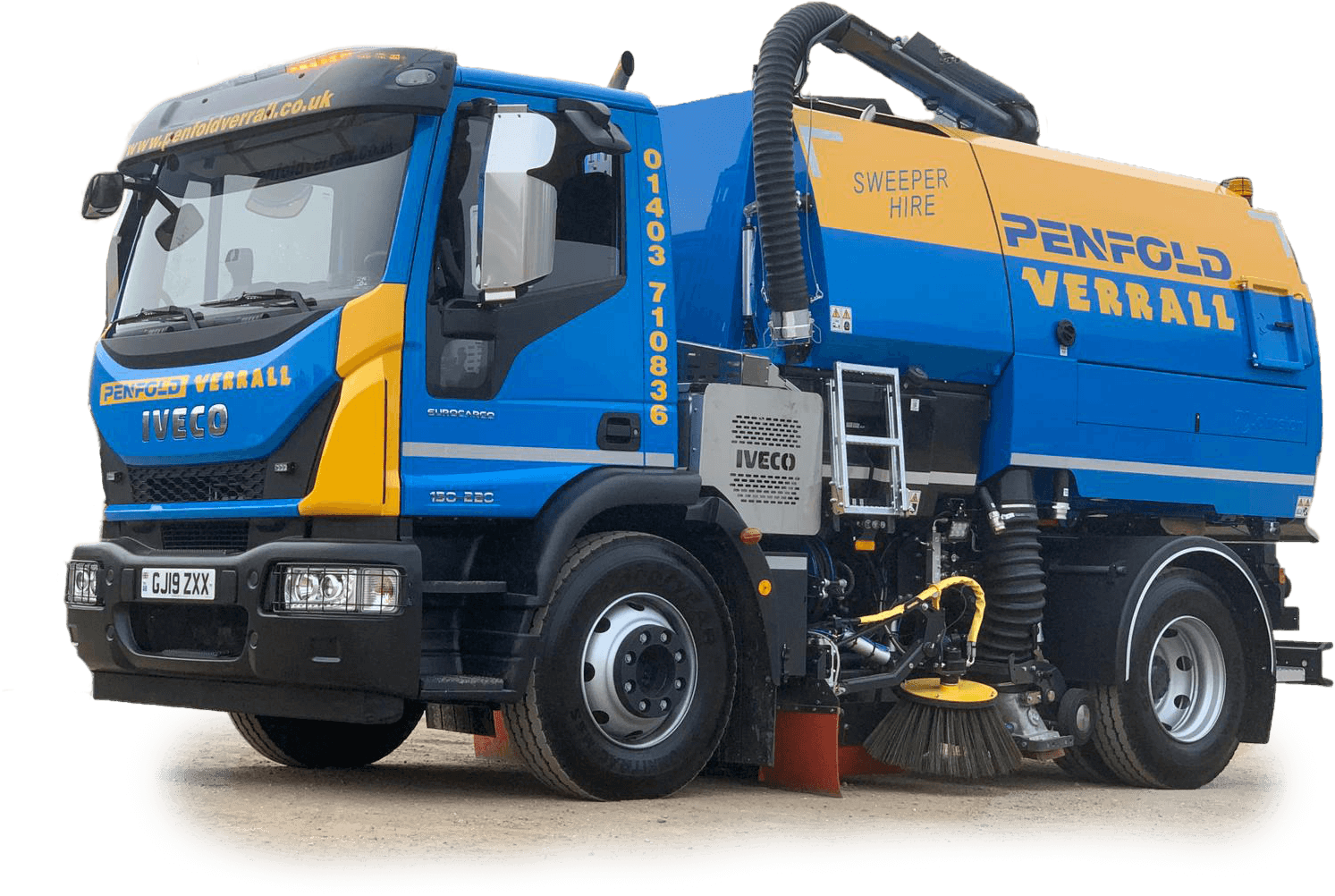 Heavy Haulage Low Loader Service
We operate a 6 x 4 tractor unit with a trailer capacity of up to 50 tonnes. We move all types of plant from excavators, screening plants, crushers and dump trucks.

Shoreham Port Authority
I would like to offer my thanks and congratulate you and your team on an extremely well run operation.
Tony provided a comprehensive set of RAMS and operator/vehicle information at the beginning of the job and maintained a strong Health & Safety focus throughout. Shoreham Port takes the safety of those affected by our projects extremely seriously, so it's great to work with contractors who share this attitude.
Jordan Wyatt
Engineering Manager (Projects)
GPB Construction Ltd
We at GPB have seen a constant steady growth to our business in the South East over recent years, and this wouldn't have been possible without our great working relationship with Penfold Verrall.  They are always helpful, with nothing being a problem, and offering great consistent services to all projects we do together.  Penfold Verrall are seen as a business partner by us, and will continue to be for many years to come.
Rob Green
Director, GPB Construction Ltd
Shoreham Port Authority
Working with people who are so pro-active in solving problems makes the whole process more enjoyable.
Finally, to work safely, within time frames, to speed limits and be respectful of our operational requirements and still come in on target is a great achievement. Please pass my thanks on to the rest of the team.
I look forward to working with Penfold Verrall again in the future.
Jordan Wyatt
Engineering Manager (Projects)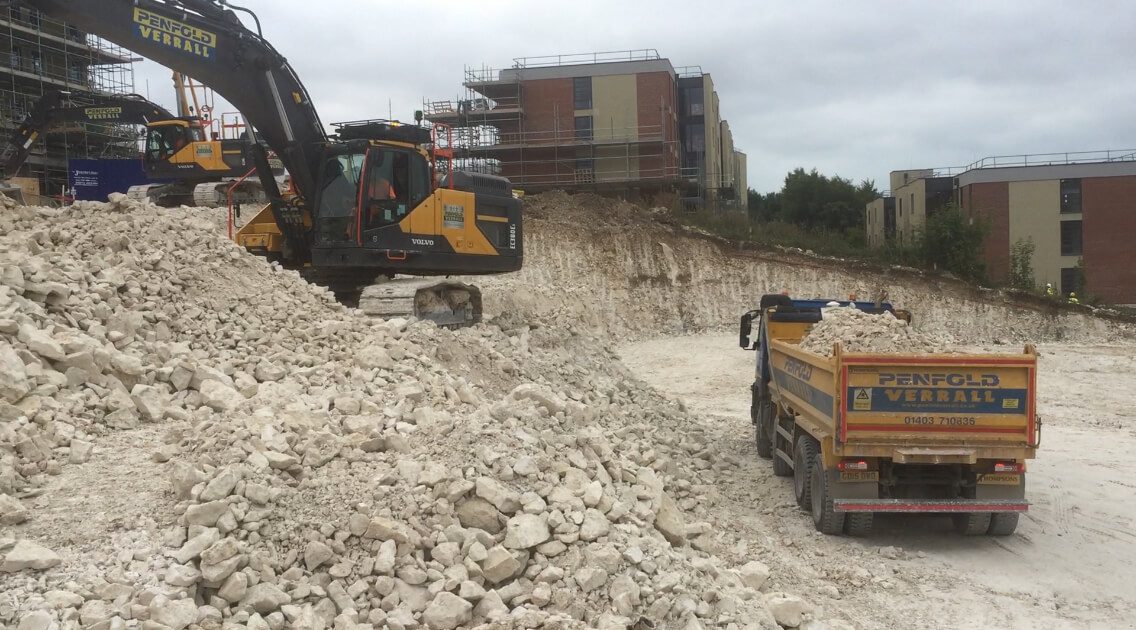 Sussex University
As part of the redevelopment resulting in the construction of 9 new accommodation blocks totalling 2,000 new bedrooms together with associated student amenities, we facilitated the largest calcareous grassland project in Europe. In addition to the onsite works, we also removed in excess of 30,000m³ of inert soil and chalk from site.
Bayside, Worthing
We carried out a bulk muck shift in excess of 15,000m³ to enable the construction of this iconic new development of 141 high quality luxury homes, positioned in a prime location on Worthing's seafront.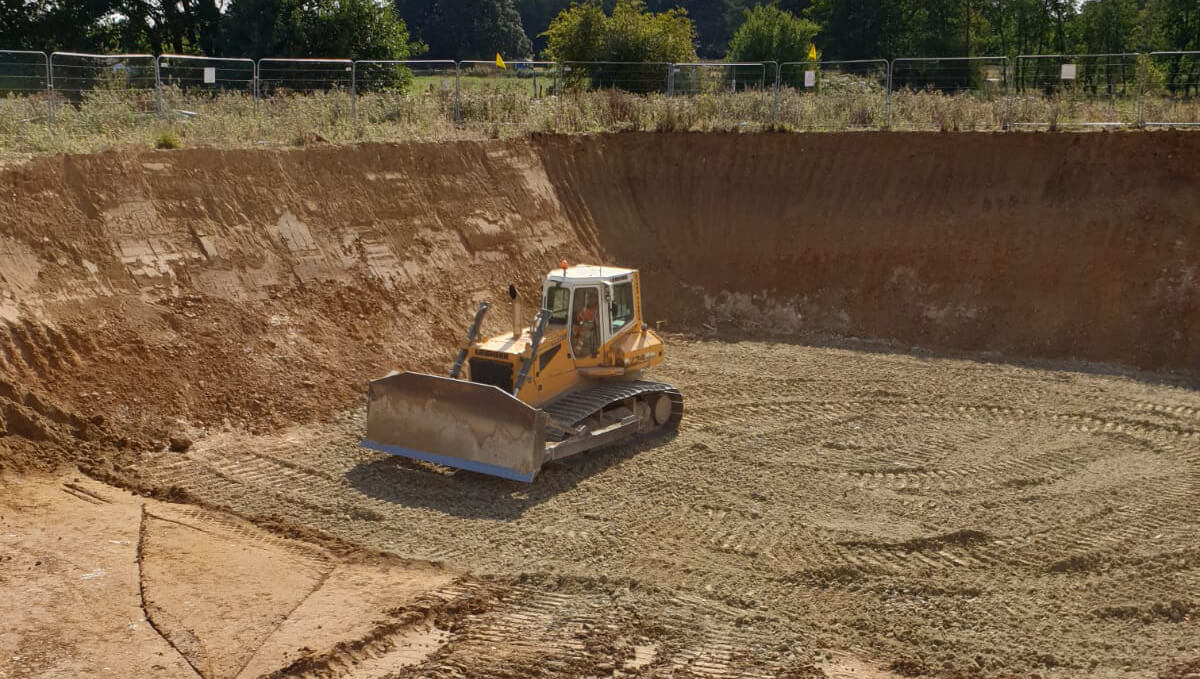 Faversham, Kent
To facilitate the redevelopment of the former Ospringe Brickworks for housing we were contracted to undertake remediation of large areas of the site. This involved the excavation and removal of nearly 2,000 tonnes of hydrocarbon-impacted soils to a licenced treatment facility. In addition, we undertook exploratory works for a new infiltration basin which resulted in the removal of several thousand tonnes of unsuitable material which was reinstated with a 6F5 material.